2010-11 American Camp (ACA) - Design and Illustration
This is work I designed while working as Jr Graphic Designer for the American Camp Association.
American Camp Association
Design work completed during 2009-2011 as Jr Graphic Designer for the ACA.
The American Camp Association is an organization dating back over 100 years and is a leading authority in youth development. During my time as Jr Graphic Designer at the ACA I developed marketing collateral, advertisements, branding, and various publications in both print and online mediums for diverse audiences of up to 10,000 members, businesses, camps, and individuals. This was my first job out of college and proved to be a great learning experience that gave me a lot of insight into how a communications team works, and how design can both impact business as well as a greater good. Here is some of my work from this time: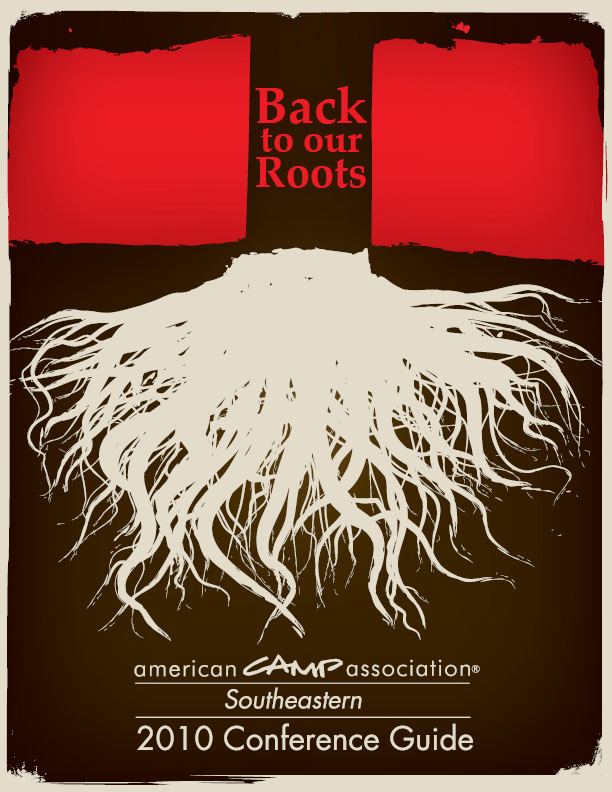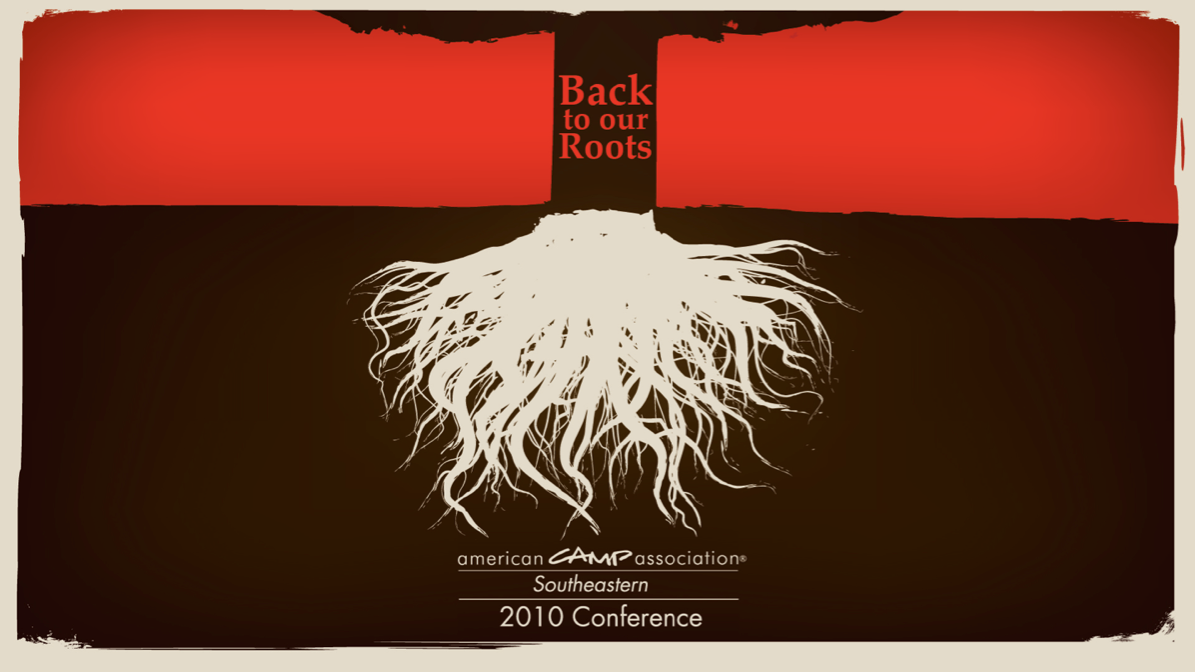 The
Back to our Roots
conference was held by the
Southeastern Division
of the ACA in 2010. The idea was to bring the camping industry together to celebrate it's humble beginnings, it's down-to-earth beliefs, and it's noble cause; to let kids of all ages experience what it means to get 'back to our roots'. With this in mind, I set out designing the conference experience with the goal of developing imagery that was simple in it's execution, yet powerful in its meaning.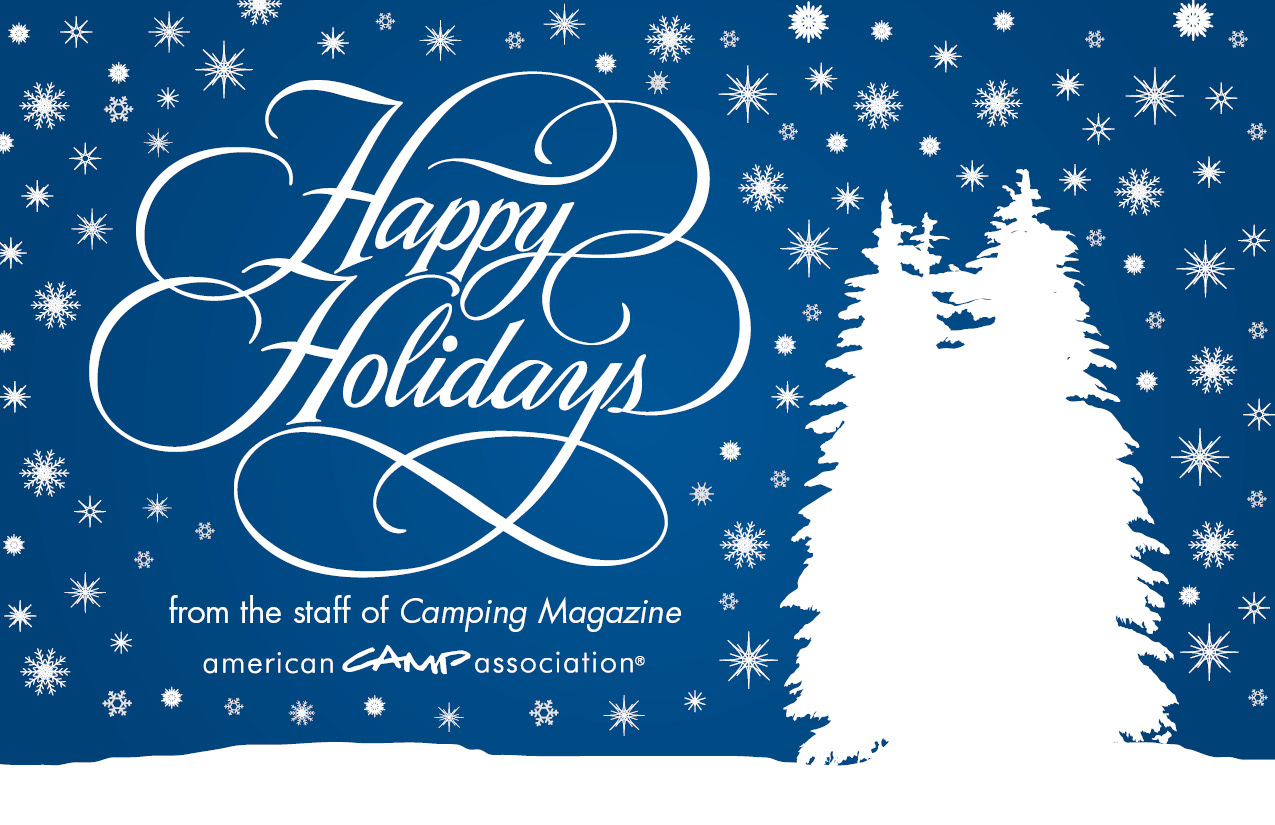 During my time at the ACA I had the privilege of designing both the 2009 and 2010
ACA Holiday Cards
. The ACA is an organization that advocates a love for nature and embodies the camping spirit. We wanted a card that would represent the ACA and summarize the emotion of the holiday season in the simplest way possible. When I was determining the artistic direction of these cards, I knew the imagery had to be the main focus. I pulled colors from our brand that fit the season and silhouetted against it scenes from our idealized winter hiking destinations.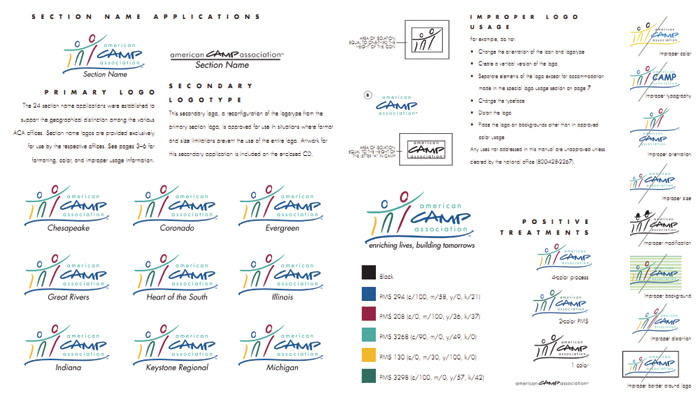 Another one of my major responsibilities at the ACA was the development and standardization of graphic materials and the enforcement of brand standards. As a industry leader and national organization with multiple divisions, locations, and affiliated camps and members, it is important to maintain brand consistency and recognition throughout the entire organization. We accomplished this through the use of a brand standards manual, and routine monitoring and involvement in all external communications.